Friday, Nov 22, 2013 | Updated 11:56 AM PDT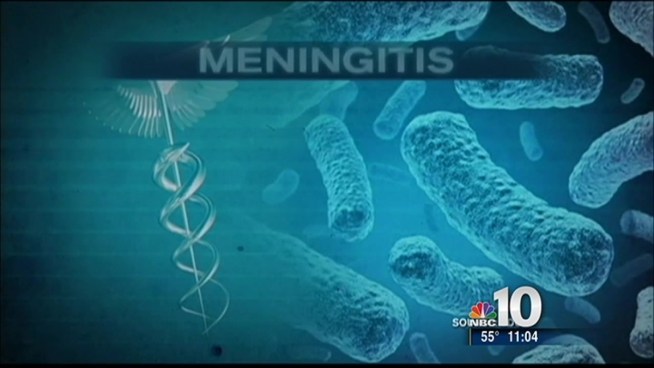 NBC10.com - George Spencer
This story was first reported on Nov. 18, 2013.
Princeton University will follow federal recommendations and offer students an emergency, unapproved vaccine to fight an outbreak of a rare strain of meningitis. NBC10's George Spencer finds out if students will actually get the vaccine.
Princeton University is reporting its eighth case of meningitis this year.
Princeton Spokesman Martin Mbugua says a female student developed meningitis symptoms on Wednesday and was hospitalized Thursday. Mbugua says the student is receiving treatment.
Tests are being conducted to determine if the student has type B meningococcal bacteria, a strain of the disease that has already affected six students and a campus visitor since March.
The Food and Drug Administration this week approved importing Bexsero for limited use at Princeton. The vaccine is approved in Europe and Australia but not in the U.S.
It's the only vaccine for use against the strain that has been identified at Princeton.
A case of meningitis was also reported this week at Monmouth University. The strain is not immediately known.