Joel Grover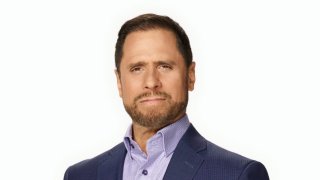 Award-winning journalist Joel Grover has been an investigative reporter for NBC4 since 2003. He is nationally known for his undercover investigations, which often expose consumer fraud and government wrongdoing – see his stories here. In addition, Grover is focused on reporting on L.A.'s homelessness crisis with the station's ongoing "Streets of Shame" series. 
Grover has won nearly every major award for investigative reporting, including the Peabody, the DuPont-Columbia, at least 20 local area Emmy Awards, six National Edward R. Murrow Awards, two IRE (Investigative Reports and Editors) Medals, and three Society of Professional Journalists Medals.
His investigations have resulted in millions of dollars in refunds to consumers, changed laws, and sent people to prison. His exposé of the Los Angeles County Health Department's restaurant inspection program prompted creation of an A-B-C grading system for L.A. County eateries. His reports on Jiffy Lube, the nation's largest car repair chain, resulted in nationwide changes in the company's practices and policies. His investigation of Southern California car dealerships resulted in prison sentences for six top managers and a settlement returning $1.5 million dollars to customers.
After graduating with honors from the University of California at Berkeley, Grover began his broadcasting career in Grand Junction, Colorado. Before coming to NBC4, he was an investigative reporter for KSTP in Minneapolis and KCBS in Los Angeles.