Michael Brownlee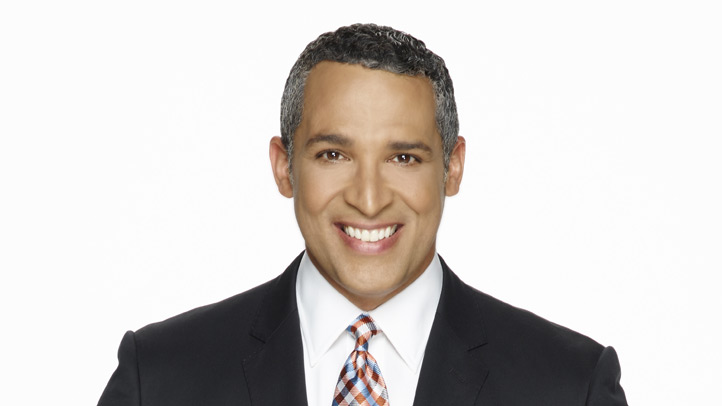 Michael Brownlee co-anchors the NBC4 at 11 a.m. and 4 p.m. Brownlee joined the station in 2001.
Brownlee is a natural for news. His genuine warmth, energy and accessible personality is the right balance for providing important news to viewers to help them through the day.
Brownlee's journalistic passion is the feature piece that allows him to interact with the story. Whether it is donning a fencing outfit to further the audience's understanding of the sport, testing a product, or simply talking to different people to get a unique perspective on a news story, Brownlee is always game to collaborate and deliver distinctive reports to the audience.
Brownlee grew up in San Diego, where his parents worked for rival television stations. At an early age, he was fascinated by television and would practice reading news scripts brought home by his father.
He began his career in radio promotions, transitioning into television in 1995 when he became a general assignment reporter at the NBC Affiliate Yuma, Arizona. Before long, he was promoted to an anchor position at the station. After that, he was reporter for the syndicated video magazine show "Real TV."
Prior to joining NBC4, he served as a general assignment reporter and weekend anchor for My13News, and before that, was a fill-in anchor and general assignment reporter for the KCOP/KTTV duopoly in Los Angeles. Additionally, he worked as a general assignment reporter at CBS2 in Los Angeles for three years.
In addition to his news career, Brownlee has made television appearances on such shows as "Everybody hates Chris," "Boston Legal," "Charmed" and "Strong Medicine." He has also had roles in the theatrical films "Bruce Almighty" and "War of the Worlds."
Brownlee graduated with a B.A. in Broadcast Journalism from San Diego State University, and is a member of the National Association of Black Journalists. Also, Brownlee has won a Golden Mike Award for Best Sports Reporting. He lives with his wife and children in Los Angeles.