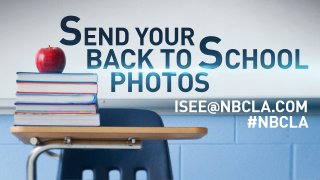 It's that time of year.
Today in LA wants to see your back-to-school photos. Show us how you're kicking off the new school year.
Email isee@nbcla.com or just click here to send us your photos or tag @NBCLA on Facebook, instagram and Twitter.
Please include name, grade and and school.