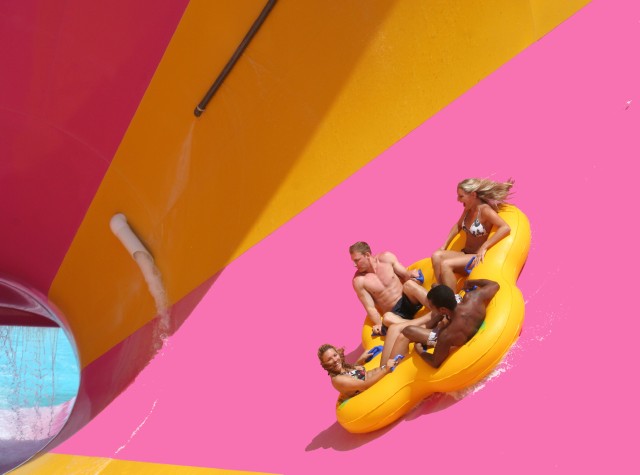 There are numerous ways to tell summer is ahead in Southern California.
The swallows returning to Capistrano is an early identifier. Then there's our baseball opening days. Networks announcing their fall pilots. And the sudden arrival of May Gray, when temps dip before they spike.
We'll also add the opening of our various waterparks to the list. Unlike the theme parks, which keep the roller coasters looping all year, the major waterparks frequently shutter it come the cooler months.
But come May, the hoses come on, the wavepools start swirling, and soon, you're in a tube, going down a slide.
Knott's Soak City opens for 2010 on Saturday, May 22. It's cheek-by-jowl -- or is that slide-by-pool? -- with Knott's Berry Farm in Buena Park. It'll be open daily from May 29 through September 6.
The Pacific Spin attraction, with its six-story funnel and 132-foot tunnel, may have to be in our plans. The first time we crack the 90 degrees here. Which will be soon. Right, May Gray? Soon.
Copyright FREEL - NBC Local Media