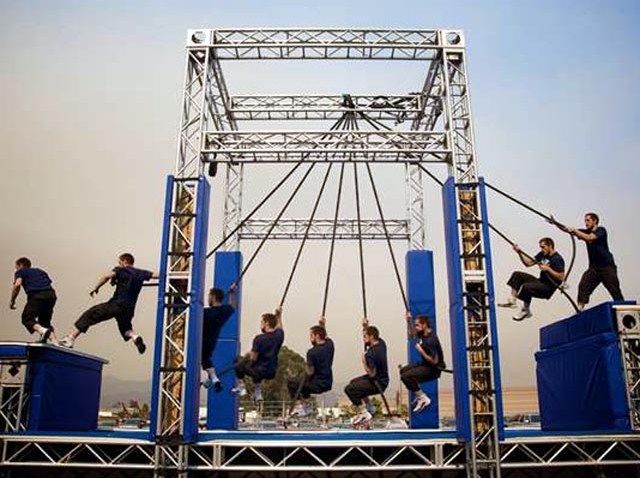 This weekend, the Southland's finest ninja hopefuls will take their talents to Venice Beach for a chance at total victory.
G4 is hosting tryouts for "American Ninja Warrior," a reality series that follows aspiring stateside ninjas on their quest to eventually attempt Japan's most prestigious obstacle course, Mt. Midoriyama.
Thousands are expected this weekend at Windward Plaza (map). Only the top 15 contestants will move on in the competition.
But just getting to Mt. Midoriyama is only half the battle. The four-stage obstacle course, televised in Japan as "Sasuke," is perhaps the world's most difficult test of physical prowess and all-around ninja skills.
Of the thousands of ninjas to attempt the course, only three men -- Yuugi Urushihara, Nagano Makoto and Akiyama Kazuhiko -- have successfully completed it.
It's too late to register for the Venice Beach tryouts, but there'll still be plenty of action for spectators.
"In addition to the competition, fans will have a chance to try a mini-ANW course, will be among the first to get their hands on new ANW merchandise, and can immerse themselves in all things ninja at the special Ninja Warrior Tent and more, including souvenir photo booth, food, refreshments, and more fun activities for the whole ninja family," according to G4.
This year marks the 26th incarnation of Sasuke.