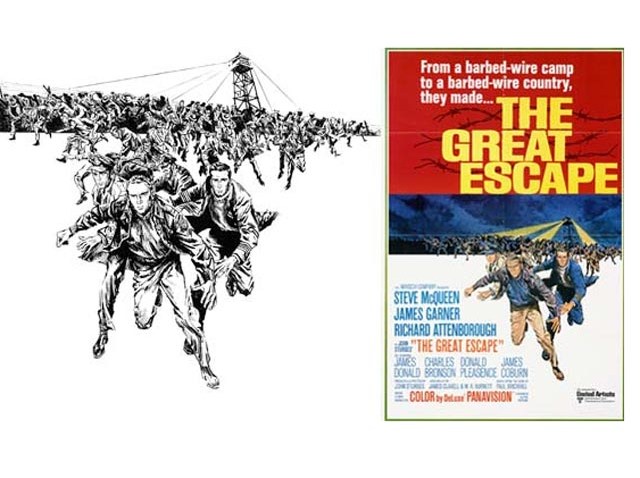 Art lovers and movie lovers can finally enjoy each other's company with "Art of the Movie Poster" at the Academy of Motion Picture Arts and Sciences.
The exhibit explores "the creative choices that go into the visual elements of a movie marketing campaign," according to oscar.org:
"Art of the Movie Poster" explores the decades between the 1950s and '80s, and showcases the creative process by which a finished movie poster was achieved. Each stage of the process is included, displaying reference stills, concept sketches, and hand-rendered and photographic 'comps' (a design incorporating graphics and text). Also featured are many of the approved original illustrations of 'key art.' Multiple poster styles will be displayed alongside the final, 'winning' posters, which are from the collections of poster designer Paul Crifo and the Academy's Margaret Herrick Library.
Some of our favorite films are on display: "The Great Escape," "Tom Jones," "The Producers," "In the Heat of the Night," and "Play It Again, Sam."
The exhibit opens Thursday and runs through Dec. 13.
"Art of the Movie Poster"
Academy's Grand Lobby and Fourth Floor Lobby
8949 Wilshire Blvd., Beverly Hills, CA
Sept. 17 - Dec. 13
Tuesday through Friday: 10 a.m. to 5 p.m.
Saturday and Sunday: Noon to 6 p.m.