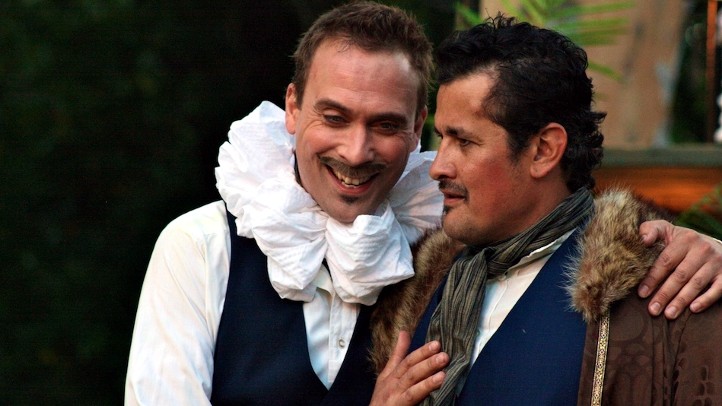 One of those most charming moments at a sporting event or concert is when a group of tots, monitored by a group of nearby parents, essentially act out what's going on on the field or stage. You know these kids; they're playing big-time athlete over beyond the end zone while the big-time athletes earn their keep.
The Independent Shakespeare Company gets that children want to be in the mix, but just need a bit of instruction, some encouragement, and part of a costume. With that in mind, they offer free workshops before some of their free Griffith Park summer evening performances (we know; two frees in a row is nothing to sniff at). The Players in the Park workshops haven't been going on every weekend, but they will be on Saturday, Aug. 20 and Sunday, Aug. 21 at 5 p.m.
Actors will lead aspiring thespians through Shakespearely exercises; "a child might put on a crown, pick up a toy sword, or portray Prince Hamlet..." say the organizers. Kids want to do this, and some kids want to do this a lot.
The plays are "Love's Labours Lost" and "Hamlet." We'll note that while ISC does present workshops in both English and Spanish, the plays will be in English.
So, after the actual play has begun, and your child has handed back the crown, will she want to stand near the stage acting along? Like the kids throwing a football near the end zone? That's pretty cute when youngsters do that. Everyone has to admit.
Copyright FREEL - NBC Local Media