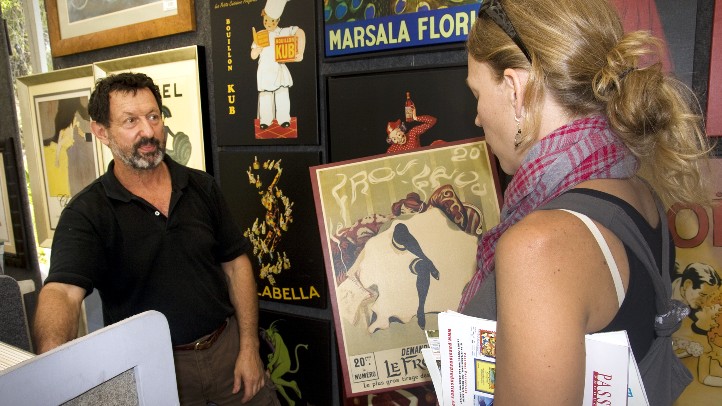 Paris is, of course, famed for Le Metro, which some were likely longing for last year over Bastille Weekend in LA.
For many of our local Bastille celebrations coincided with Carmageddon, which made getting around town a bit, well, difficile?
That is not the case this year. Bastille Day, one of the biggest parties in town, is set to roll and the 405 will be open, thank you very much. The date is Sunday, July 15 (yep, the day after the actual Bastille Day) and the place? Kenneth Hahn Recreational Area. Yep, Bastille Day used to be at Elysian Park, so make sure you've got your Citroen pointed in the right direction.
What are the draws? The Parisien Waiter Races are a crowd favorite, as is the pétanque tourney. You may know pétanque as boules, but whatever your preferred term it is all about skill, the ball, and a good crowd spirit.
"French food, wine, and gastronimic delights" are also part of le celebration. A ticket is $5 to get in, extra for goodies.
If you'll be further afield, and near Santa Barbara, the long-running French Festival returns to Oak Park. The party's headliner? The Poodle Parade on Sunday evening. Le woof.
Follow NBCLA for the latest LA news, events and entertainment: iPhone/iPad App | Facebook; | Twitter; | Google+; | Instagram; | RSS; | Text Alerts | Email Alerts