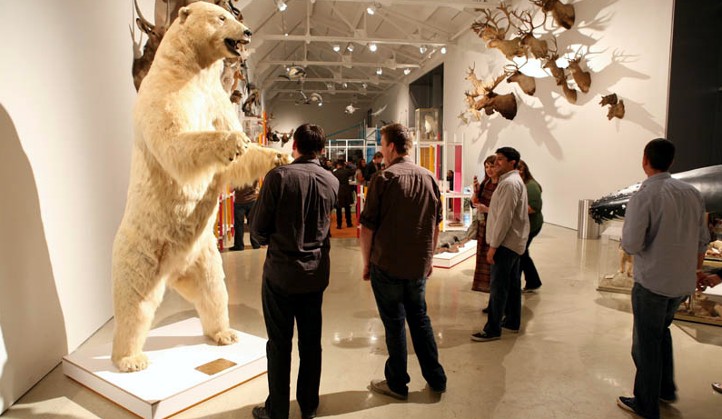 We're not sure where the exact halfway point of our solar system is -- science, a little help here? -- but let's say it is about two million miles this side of Jupiter (that is, if the solar system were laid out in a single line, like it used to be depicted on the classroom posters back in grade school).
But even if we can't mark the exact spot, we can mark the halfway point on this year's First Fridays, a Natural History Museum series that happens to love the solar system and dinosaurs and the universe and cocktails and turntables and people talking smart talk with other people.
We're now approaching that halfway point. The series kicked off in January and will extend through early June, meaning that March signals the median.
Meaning? Get on it if you're gonna. The next one is Friday, March 2, and we're liking the line-up. The science talks, as always, start out the night. "Why Pluto Had to Die" is the intriguing title of the second talk, which will look at the "tiny worlds" that bump up against the edges of our solar system.
Then the hobnobbing and DJing begins. Zola Jesus, EMA, Anthony Valadez, and Chuck P will all be in the, er, house. Or great cavernous world-class institution, rather.
There are various tickets and price points; a limited number of museum + concert tickets will be available day of.
Follow NBCLA for the latest LA news, events and entertainment: Twitter: @NBCLA // Facebook: NBCLA
Copyright FREEL - NBC Local Media