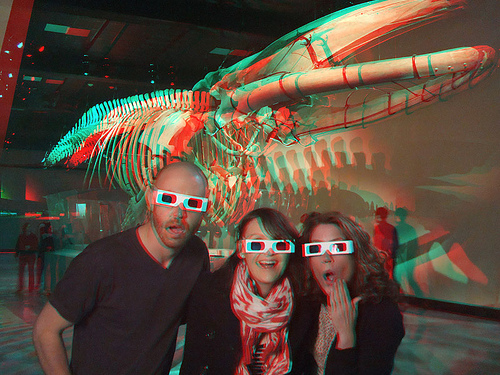 You're a night owl, you say? Then you'll fit right in with other birds. Or, rather, very old things from which birds are descended.
Really old, really big things. Like, say, a dinosaur. Partying among the magnificent skeletal remains of long-ago giants isn't something everybody gets to do every day, but you're not everybody, and every day isn't First Friday time.
The Natural History Museum is the place for this bone-close bash. First Friday falls on the first Friday of the month during First Friday season, which is the first half of the year.
That's easy.
And the party itself? Think DJs, scientific discussion, artifact-looking, and good ol' fashioned par-tay-ing. The next First Friday is on May 7, and party people can expect to hear a lecture on toxic algae, hear tunes from The Tallest Man on Earth and the Gamble House, and dance to DJ Moonbaby and Them Jeans. There will be rampant hobnobbing, too, bet on it.
Music and museum admission is $15. Say hi to those really big birds for us.
Copyright FREEL - NBC Local Media