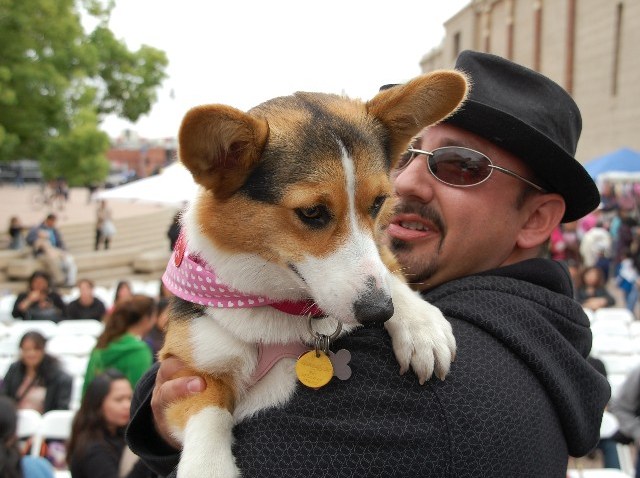 What a pleasure it is, in the earliest part of chilliest January, to think of April and cherry blossoms.
Try it. Warms the cockles, really it does. Also cockle-warming: dogs. And just as cockle-warming: winning a contest, based on your dog's cuteness.
That's what is going to go down at the 2011 Cherry Blossom Festival in Little Tokyo on April 2 and 3. The fest likes to round up the sweetest candidates from Fido-dom and have them take the stage, with one winning for Most Photogenic Dog.
Could this be your own wagger? Best write Wendy Anderson at wowproductions2@earthlink.net for an application form and information. There will be online voting for part of March, and then 30 pups will strut at the festival itself, to acclaim and applause.
The photo submission deadline is March 1, but you'll want to start working on the posing and the little hats and the dolled-up backgrounds now, we suspect.
Copyright FREEL - NBC Local Media