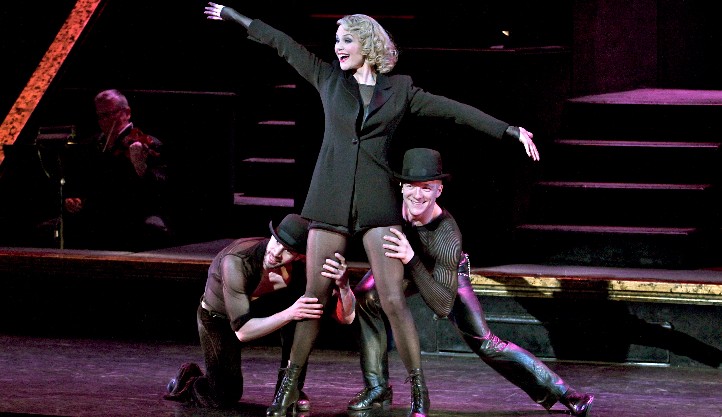 A few major roles in pop culture have been easily filled by multiple actors. James Bond and Sherlock Holmes and Ebenezer Scrooge and Doctor Who. And the quirky thing about that? Even if we liked the last thespian to fill the character's shoes we seem to take a shine to the latest actor without too much fuss.
But it seems like there are fewer female characters in this category. And while we take this moment to encourage writers to create those characters -- pleasepleaseplease -- we can pause and look to one current example: Roxie Hart of "Chicago."
The sassy chorine has been played by multiple actresses of the years: Brooke Shields and Ashlee Simpson and the wonderful Ann Reinking have all filled the moll's dance shoes. Oh, and Melora Hardin, formerly of the "The Office," who has some mondo pipes. And, last year, on Broadway and in London? It was none other than Christie Brinkley on the Rox.
Word has just arrived that Ms. Brinkley will reprise her Roxie-licious-ness from May 15-27 at the Pantages. And he'll have another New York run in April to prep for LA in May.
The on-sale is Sunday, Feb. 12. Maybe you'll snag a pair for your sweetheart's Valentine's Day? Granted, "Chicago" has a rather jaded view of all things amour, but musicals don't come moxier.
Follow NBCLA for the latest LA news, events and entertainment: Twitter: @NBCLA // Facebook: NBCLA
Copyright FREEL - NBC Local Media