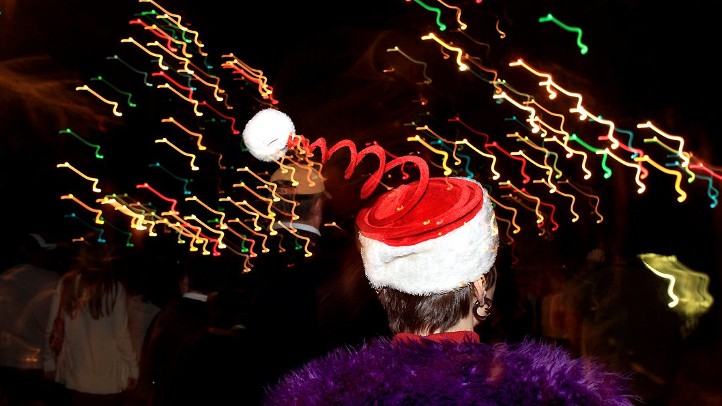 There was certainly a lot to grapple with during the epic, tree-shredding windstorm of 2011. Power. Blocked vehicles. School closures. Every family seemed to have their own particular story, particularly in the hardest hit areas of the city.
But even while many people had enough to deal with (and still do), many thoughts turned to the famous deodars of Altadena and Christmas Tree Lane. Did the winds rip at the historic specimens? Would the lights be off, literally, for the annual holiday drive-through, at least for this year?
The organizers behind the Altadena celebration just made the happy announcement that the Saturday, Dec. 10 party is on. Elizabeth Nelson says that the Los Angeles Public Works Department has given the group the go-ahead thanks "to the hard work of the CTLA volunteers" who spent much of the weekend clearing out debris and branches.
Ms. Nelson mentions that there were losses in the storm, not surprisingly. But she says that the party going forward "will speak to the strength of Altadena" and how it is important for a community to come back from "hard times."
Now that's the seasonal spirit. If you would like to lend some community support, get out to Christmas Tree Lane on Saturday evening Dec. 10th. There's also a craft festival, too. The lights will be twinkling through Jan. 7, 2012, though not every night, so check the schedule before warming up the car and rounding up the tots.
Follow NBCLA for the latest LA news, events and entertainment: Twitter: @NBCLA // Facebook: NBCLA
Copyright FREEL - NBC Local Media