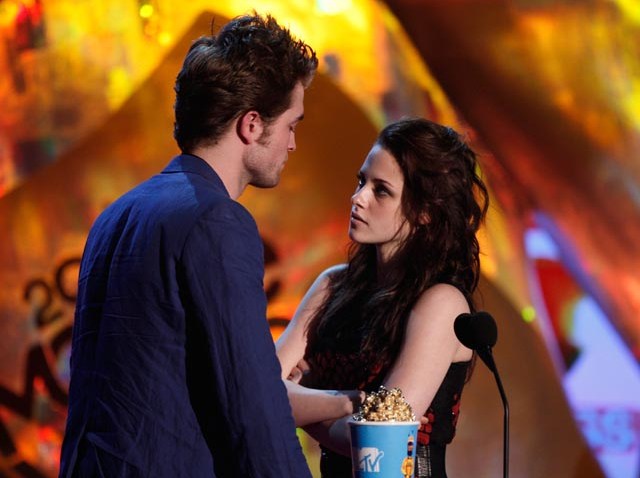 If you've recently visited your pantry, only to find your can of pop culture was completely empty, and there wasn't another crumb in your Pop-Culture-i-os, and the pop-culture-instant-mix was gone gone gone, you only need to look to the Gibson Amphitheatre on Sunday, June 6.
That's where the MTV Movie Awards will be unfurling, in flashy, celeby, hijinx-packed style. That's where television and comedy and reality programming and strangeness and yes, even movies, blend together in one potent, pop-culture potable.
"Parks & Recreation" star Aziz Ansari hosts. There will be much "The Twilight Saga: Eclipse" and "Harry Potter" ado. There will be "Jersey Shore" stars. There will be languid posing by hot young things in the pap-packed entryway.
Will there be Betty White? We hope.
Kristen Stewart is up for Best Kiss twice, by the way. Once with Dakota Fanning in "The Runaways," once with Robert Pattinson in "New Moon." Check out all the categories. "Paranormal Activity," we're rooting for you. You too, Bill Murray.
Copyright FREEL - NBC Local Media