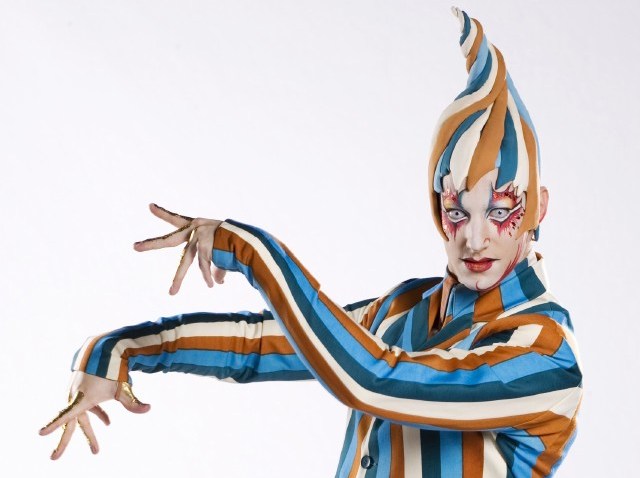 Those merry mirth-bringers at Cirque du Soleil have put on many shows. Many. The water. The massive swings. The moving stage. The contortionists and the clowning.
But it is the clowning that truly gave this collective its start back on the streets of Quebec a quarter century ago, and it is the clowning the company returns to in "Kooza," a show that is due to arrive on our shores in the middle of October.
"Kooza," of course, will still have acrobatics, and plenty of Cirque touches. Which is no doubt one reason tickets have been going fast and new shows have just been added. The somersault-y spectacular, which opens in Santa Monica on October 16th, has gained new dates: November 17th-29th, which includes several performances over the Thanksgiving holiday, note. Relatives in town? A thought.
Tickets for the just-added performances went on sale on August 30th.
A brief peek at "Kooza" before we cartwheel off-stage. Main clown numero uno: The Innocent. Main storyline: The Innocent's travels, and all the characters he encounters, including The Trickster, The King, The Pickpocket. Sounding a bit like your life?
Like all our lives.We can relate. Except we do less grabbing and trading of laughing, blushing people's hats.
Copyright FREEL - NBC Local Media