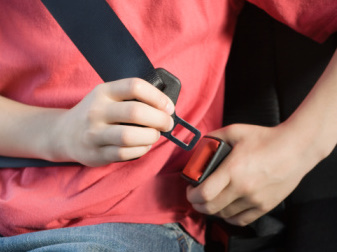 "Unbelted" drivers and passengers beware -- the CHP and other law enforcement agencies are cracking down on people who don't buckle up.
The "Click or Ticket" campaign will be in high gear over the upcoming Memorial Day weekend, through June 5.
Adults face a $142 ticket. The cost shoots up to $445 for each child younger than 16.
Since the "Click It or Ticket it" campaign began in 2005, California's seat belt use rate has reached a high of 96.2%. But still more lives could be saved.