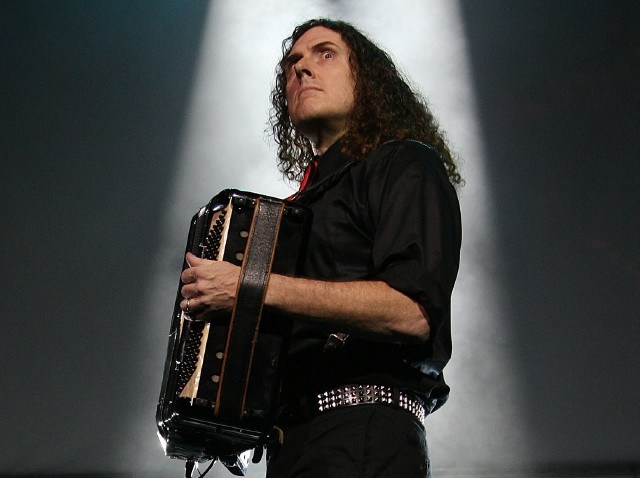 Weird Al Presents "Top Secret!": *Just* when we were mooning over "Airplane!" last week, along comes this night devoted to another hijinx-filled film packed with winks and weirdness from the very same guys. Who selected it as this month's Comedy Death Ray movie? Weird Al Yankovic. Who will present it on Sunday, October 4th at 8PM at the Silent Movie Theatre? Weird Al Yankovic. Will the curly-haired, song-skewering bard have his accordion in tow? Hoping.
Shaquille O'Neal Presents All-Star Comedy Jam: The Comedy Jam at the end of August had quite the star-studded line-up; now David Raibon, LaVell Crawford, and D.L. Hughley, a favorite comedian of ours, are at the mic on Friday, October 2nd. Best of all, it's at the end of the week -- laughs needed to get the weekend going -- and it is at Club Nokia, an excellent venue for funny.
Fred Willard: Do we need to say more? Fred Willard! Here are all the funny things he said as "Buck Laughlin" in "Best in Show" (thanks, IMDB). And here are the dates he's performing with his wife and sketch troupe: October 3rd and 4th. And here is the place: STAGEStheatre in Fullerton. And here is all we need to say one more time: Fred Willard!
Copyright FREEL - NBC Local Media