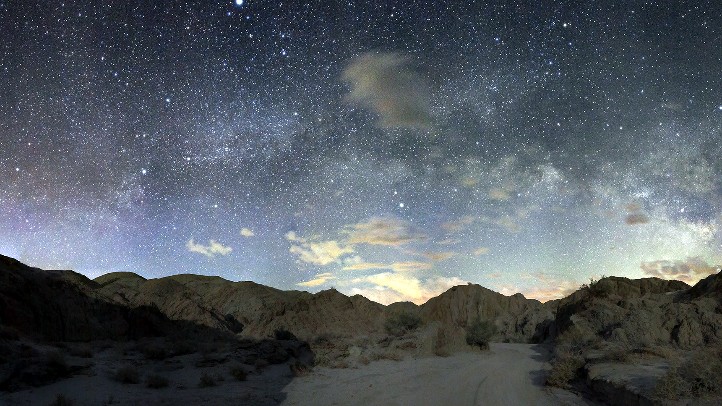 SKY SPECTACLE: If "what holiday do people look up at the sky for" was a trivia question, we're betting most people would correctly answer "Fourth of July." (Okay, probably a few people are keeping watch for St. Nick and his reindeer during a different season, and rightly so.) If you're hoping to look skyward over the summer holiday, but are keen to see something further out than fireworks usually go -- much, much further out -- consider signing up for the Cosmic Fireworks! package at Borrego Springs Resort & Spa.
STARS AND MORE: Astronomer and columnist Dennis Mammana will be breaking out the telescope on Friday night, July 1. You can have a look at the heavens, and then take in a slideshow about the stars. Other skywatchers are expected to join, so expect a solid cosmic confab. A room and dinner are also included in the package, which is $90 per person (double occupancy). If you just want to do the star-watching, you'll pay $53. The bonus we're liking? Pool time in the desert on a warm July morning. Skies by night, laps at dawn. That's a good getaway.
ONE MORE NOTE: The hotel also has a Fourth of July package on for the weekend. Rates start at $89 per night. There are no fireworks noted, but again. A swimming pool and big skies and July heat. Lovely.
Copyright FREEL - NBC Local Media