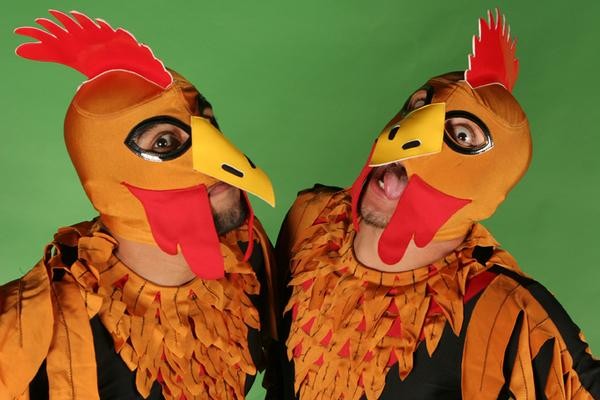 In recent days we've seen potential Scareactors (Universal's catchy term) and other wannabe groaners line up for the October theme park spectaculars. We've seen the Thrill the World Zombie Camp. And we've seen dancing vampires.
Which might be a bit discombobulating for the month of August, but then LA was never a city to combobulate. Gotta do our own thing. And one of our own things is starting Halloween early, which is continuing with the word that tickets for the Lucha VaVOOM Halloween shows will be going on sale on Friday, Aug. 20 at noon sharp.
The Crazy Chickens will once again be clucking in a menacing fashion. Burlesquers will be burlesquing. And the audience is invited to come in costume. Dates are Wednesday, Oct. 27 and Thursday, Oct. 28; place is the Mayan.
Two pluses: This isn't on Halloween night, if you were hoping to get some trick-or-treating in. Second plus: If you've ever longed for Halloween to be more outlandish and less by-the-book, Lucha will quash the by-the-book-ness you dread.
Copyright FREEL - NBC Local Media