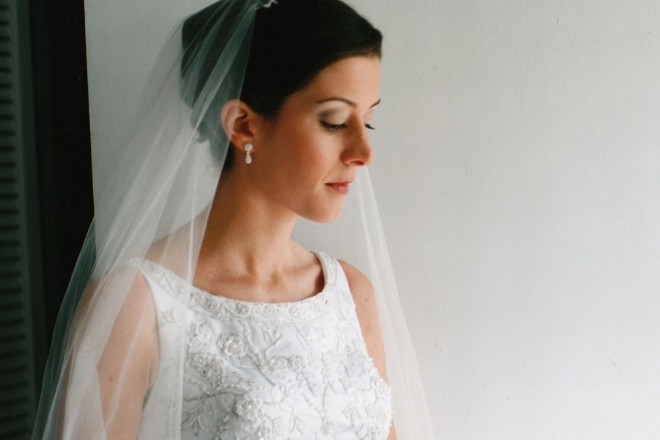 Daring to venture into places that people typically tiptoe around (or whisper about from the back pew or the corner near the ice sculpture), comedian Megan Grano sends up the dramas of bridedom in one no-holds-barred one woman show. And, as anyone knows who has ever been married, wanted to get married, is getting married, has ever attended a wedding or walked within 50 feet of a magazine-laden newsstand, weddings are not simply solemn affairs draped in lace and crinoline then soaked in champagne.
Oh no. There are the family issues, the inevitable hurt feelings, and oh, those bridesmaid dresses. Grano goes through the whole nuptial process, taking the audience to meet many of the characters who populate the big day by becoming the bride and the florist and the maid-of-honor.
We can only think that brides-to-be might consider skipping the usual leading-up-to-the-big-day outings -- frilly cocktails and gown-modelings -- for a night of humor that hits pretty close to the altar. Any bride worth her pearls will say if you can't laugh -- like really snort-through-your-nose snicker -- at a lot of what goes down on this most delightful of days, you may be crying on the groom's overly starched lapel later.
Megan Grano's "Obliged"
Wednesday, January 28, 8PM
UCB Theatre, 5919 Franklin Avenue, Los Angeles

Copyright FREEL - NBC Local Media