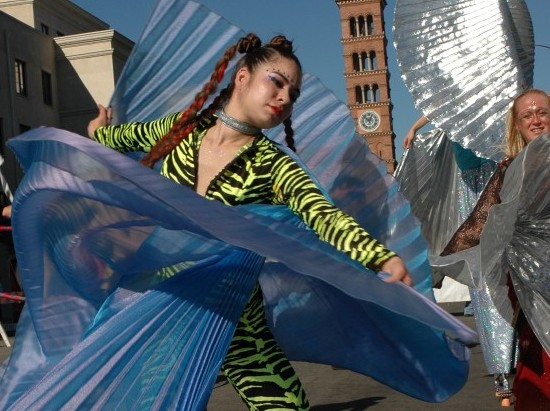 The delightful and don't-ever-change-ful part of the world-famous Doo Dah Parade is that it is so unpredictable.
Unpredictable in its outlandish float choices, its marching groups (like the Synchronized Nappers), the way that it doesn't quite start on time every year. And we like that. Everyone likes that, which is why the parade route in Pasadena's Old Town is always four or five deep with onlookers.
The Doo Dah's got to keep up the element of surprise, of course. A few years back it jumped dates, from the Sunday before Thanksgiving to January. Which meant you saw a lot of people in scarves and light jackets.
Now the Doo Dah's jumping again, this time to May. May 1st, 2010 exactly. Queenly tryouts will be on February 13th.
We don't have much to say about the change except now we have to wait an extra four months for the madness. And we'll definitely leave the January mittens at home. But wait. What of May Gray?
Oh, maybe there'll be a float dedicated to our annual springtime be-fogging. Somebody out there can think up a costume, we're sure.
Copyright FREEL - NBC Local Media