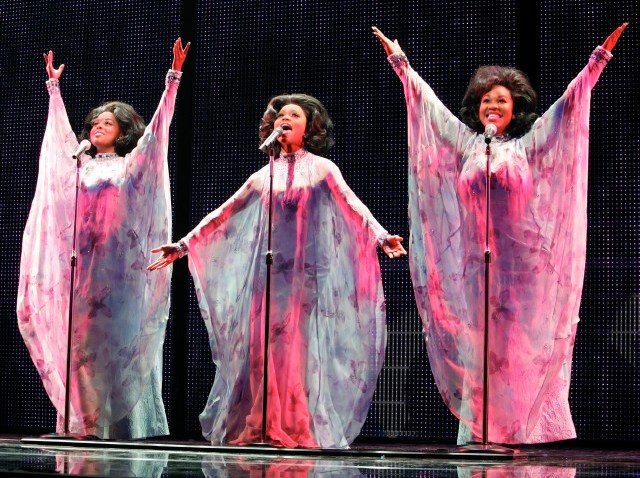 When a show can be fall into two categories -- "stage show" and "film," as "Dreamgirls" does on its wiki -- then that show has likely entered into the spectacular, everyone-knows-it category.
So few productions get to that level, but then so few productions have been "Dreamgirls," the Broadway sensation and recent hit movie. "Dreamgirls" is opening at the Ahmanson Theatre on Thursday, February 25th.
The 2010 "Dreamgirls" was born at the Apollo Theatre in New York and stars Syesha Mercado as Deena, Moya Angela as Effie, Adrienne Warren as Lorrell, and Chaz Lamar Shepherd as Curtis Taylor, Jr.
"One Night Only" and "And I Am Telling You I'm Not Going" are two of the star songs, but, if you saw the film, or a past stage production, you know "Dreamgirls" is all about the emotive, wayback-machine songs and emotive, could-be-present-day relationships and issues.
And those famous "Dreamgirls" costumes. We like those prim '60s shifts so much, but then the disco era arrives, and everything gets further glammed-out.
"Dreamgirls" is at the Ahmanson Theatre from Thursday, February 25th through Sunday, April 4th.
Copyright FREEL - NBC Local Media