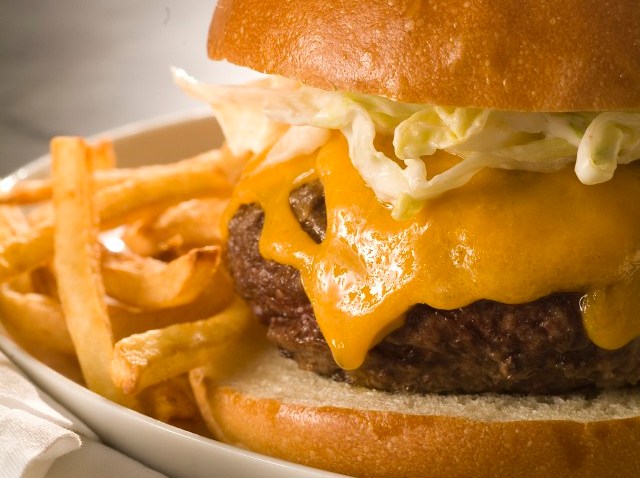 Your job: Get to the restaurant. Our job: Help you order. This week, NBCLA's Eat This journey takes us out for...
The CommeÇa Burger: From CommeÇa, which is not your typical burger shack. In fact, none of those three words -- typical, burger, and shack -- fit the Melrose restaurant, which has gained renowned for dishes like Crispy Skate Grenobloise and Duck Confit Salad.
Why we're talking about it: Well, we live in LA, which is Burgerland, USA (don't make us pull out all the histories of what fast-fooderies first lit the fryers 'round these parts). Also, a venerable, low-cost-high-flavor-seeking site has given the burger special commendation.
That site: Roadfood. You know it. These are the people devoted to ferreting out dives and deliciousness and true-blue cooking. So it is notable that they've set their sights on the fabulous and often frou-frou (said affectionately) CommeÇa, which they did last week. To our delight. And famishness.
Burger price: $16
What's in it: Certified Angus beef. Sauce. Lettuce and dressing. And those aren't French fries on the side, but rather pomme frites.
Can road buffs break out of their bounds once and awhile? Oh, definitely. We like a restaurant that will look both to confit and to comfort foods.
Copyright FREEL - NBC Local Media