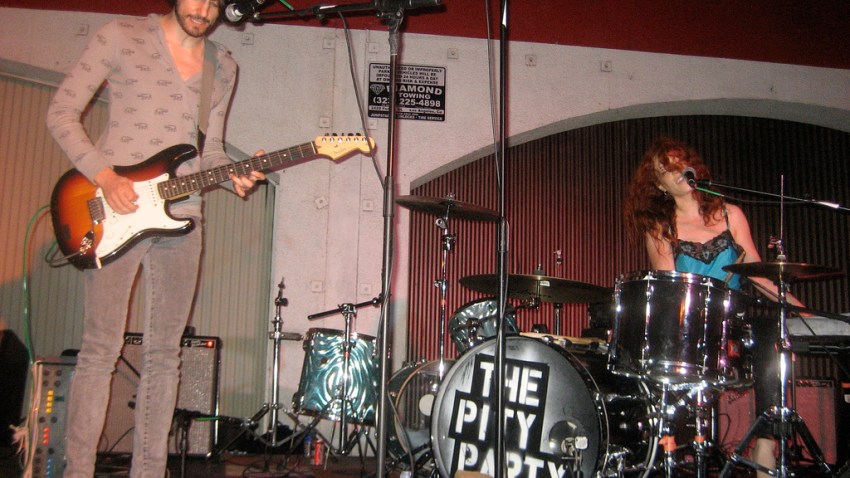 Music has taken over Eagle Rock.
At least that will be the case Oct. 2 as the 12th Annual Eagle Rock Music Festival will shut down over half a mile of Colorado Boulevard as 50 bands and artists will perform on 11 stages, some of them hosted in auto shops, coffee shops, hotel balconies and restaurants.
From 4 p.m. through 11 p.m., the music explosion will be in full swing, offering an eclectic smorgasbord of diverse sounds and styles. The festival aims to celebrate the varied cultural and ethnic background of Los Angeles.
Featured main stages highlight the event, including the Global Stage, hosted by nonprofit organization Dublab, a web-radio music collective and featuring sounds such as Mahssa's Middle Eastern Pyschedelia, experimental group Lucky Dragons and danceable rap tunes of Egyptian Lover and Arabian Prince.
The other main stages include the Emerging Stage, Experimental Stage, Kids Stage. Non-traditional music venues like Rantz Auto Center will host bands with a Latino vibe including La Santa Cecilia. Other music is also offered, including jazz, blues, hip-hop and more.
Punk rock takes the spotlight at the Blue Hen stage, hosted by arts education group Zocaloc Productions and Razorcake, a bi-monthly zine that features independent punk artists. Their stage features synth-punk band Nervous Gender and Eagle Rock's own Mut!ny.
"The festival is a great way for different styles of music to cross-pollinate, to blur artificial boundaries and for people to discover new bands," said Razorcake co-founder Todd Taylor in an interview with Pasadena Weekly.
Limited free parking is available at Eagle Rock Plaza with a free shuttle provided to the festival.
Although the event is free to the public, a $5 donation is encouraged to help support the Center for the Arts, Eagle Rock and the nonprofit organizations that produce the event.
For more information about lineups, maps and set times, check out Center for the Arts and the Eagle Rock's Music Festival's blog.