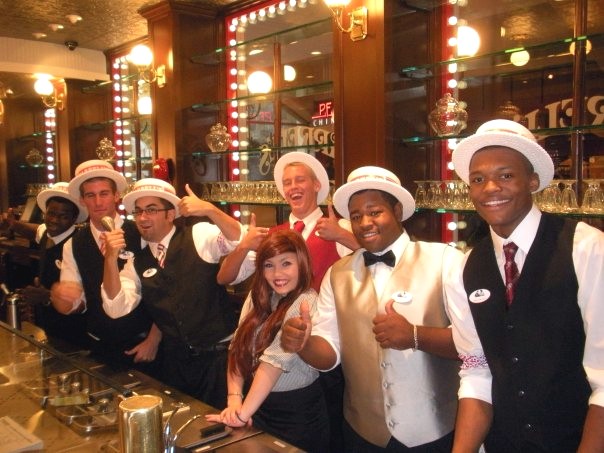 The Zoo. The Farrell's Zoo, with all the little plastic animals hidden in all of that the ice cream.
It's impossible to think about the ice cream shop that ruled kids' hearts in the '60s and '70s without wishing we were, for one second, wearing a polyester jumper and downing this famous creation again. "I found a giraffe! A lion! A dog!"
Farrell's is back -- you know this -- in Santa Clarita and Mission Viejo. And Farrell's is kicking off an intriguing and brain-freeze-y ice cream-based challenge.
The basics. From June 21-25, order a three-scooper at either shop for $20 (you'll also get a tee, a coupon, and see money go to the Children's Hospital of Orange County).
Finish that dessert in record time and be invited back for the finals in Mission Viejo on July 18. But do not look for a three-scoop sundae to be set in front of your bad, bibbed self on that date. Oh no. You'll have to down a Pig's Trough, and you'll have to be the fastest to do it.
Pig's Trough. Let those words knock about in your ether for a moment. The Farrell's menu says it is a "traditional banana split times two!" A mere snack, right? We could all probably do it. The question is if we can do it fast.
There are various categories, men, women, team, and there are various things to know. But we can't think of a better way to welcome the very start of summer.
Copyright FREEL - NBC Local Media