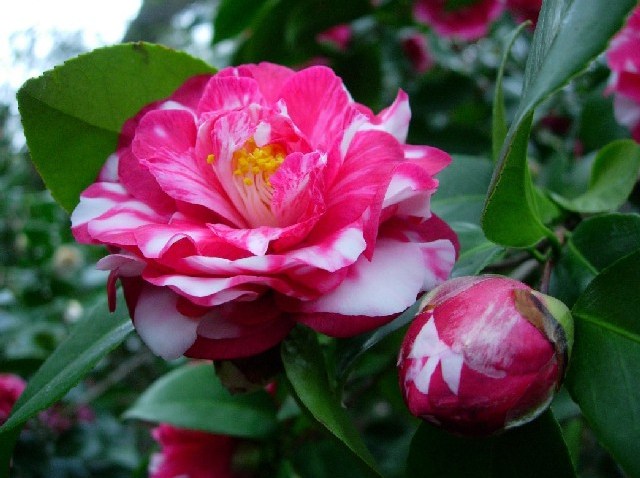 The Camellia Festival is coming up at Descanso Gardens -- the 2010 dates are February 20th through 27th -- which has us thinking of some of the reasons we like this petal-driven party.
1) It celebrates the famous camellia forest of the La Canada-based wonderland. Prior to to first visiting Descanso, we'd got it in our head that forests were mainly made up of things like trees. Au contraire. The stalwart camellia bushes can also group in forests, pretty impressive forests at that.
2) The festival goes back. Way back. Think 1950s. It even boasted a queen at one time. So while the Rose Parade and Queen will continue to win the limelight, SoCal lovers should pay heed to Descanso's famous bloom and its long past.
3) Charles Phoenix will be there on the 20th. Looooves the Charles Phoenix.
4) This spring-ish weather we're having in February. And that most places wait to have their outdoor parties in May or June. Not here. There will be outdoor walks, tea talks, and other camellia-ish to-dos.
5) Descanso itself. This is about away-ish as you can feel without driving hours. Traffic noises, cubicle woes, everyday cares be gone.
Copyright FREEL - NBC Local Media