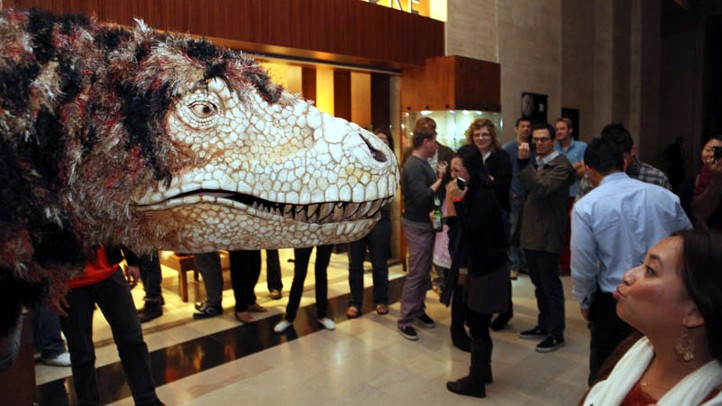 It sounds like some sort of time-space continuum riddle that might be presented as part of a science hall exhibit: When is a First Friday a Last Friday?
Nope, you don't need to go bending any cosmic grids or toy with quantum physics; you only need to look to the Natural History Museum and its popular winter-to-spring First Fridays series. The music, ideas, and hobnobbing nights typically take place on the first Friday of each month from January to June, hence the name "First Fridays."
But next month? It's Easter weekend, so the Exposition Park institution has moved its April First Friday to Friday, March 30.
Following? It is a bit quantum-like, but thank goodness we have the museum's site to keep us straight.
On the books for this Last First Friday: A probing discussion of global language diversity with Dr. Jared Diamond as well as a talk about how Dinosaur Hall is laid out (that's with Dan Keefe, Manager of Informal Learning).
Matthew Dear and Songodsuns are two of the musicale acts that shall be making music. And, as always, there will be dino-adjacent DJing (which probably rarely happened when the dinosaurs ruled the earth).
Now that we think about it, March actually had two First Fridays, which challenges the brain a bit more. Okay, quantum physicists, you've seen how this museum is playing with dates; can time travel be far off? We think not.
Follow NBCLA for the latest LA news, events and entertainment: Twitter: @NBCLA // Facebook: NBCLA
Copyright FREEL - NBC Local Media