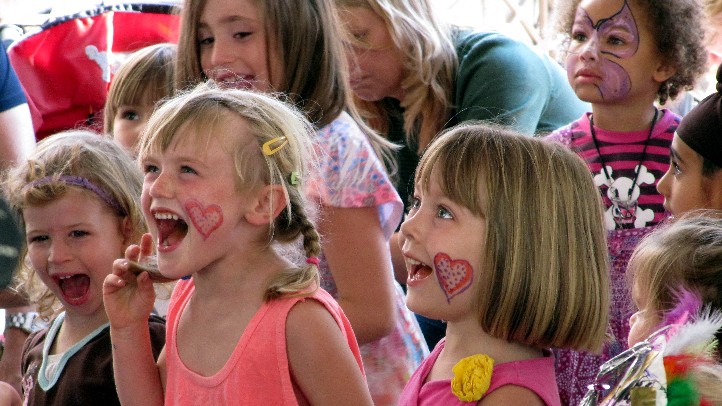 Hollywood, contrary to some people's opinions, isn't entirely focused on commerce and the quick-and-speedy churning out of entertainment product.
Because that's a bit cynical, right? So we're assuming most people don't think that way.
But if we need further evidence of Movietown's munificence -- that was fun to type, so we may repeat it at the end of this post -- we need only look to the long-running and totally free Children's Festival of the Arts, which is presented by the Hollywood Arts Council. The 2011 festival is on Sunday, Aug. 14, from noon to 4:30 p.m.
So what do we mean by "long-running"? The festival marked its quarter-century anniversary last year. It exists and thrives for many reasons, but let's spotlight the simple fact that kids like it, parents like it, and it costs nothing. Done, done, and done.
That it is also at Paramount Studios is pretty sweet, too.
Kidlets and parentlets will enjoy performers like BFOC Irish Dance Company, participating in loads of art projects, and mingling with characters and the occasional star. Yes, we said "will enjoy" there because we're fairly certain there is, indeed, something for everyone. To blithely trot out a phrase that should be rarely trotted out but fits here.
Thanks Hollywood Arts Council, again. Talk about Movietown munificence. See, we told you we wouldn't be able to resist typing it again. It's that fun.
Copyright FREEL - NBC Local Media