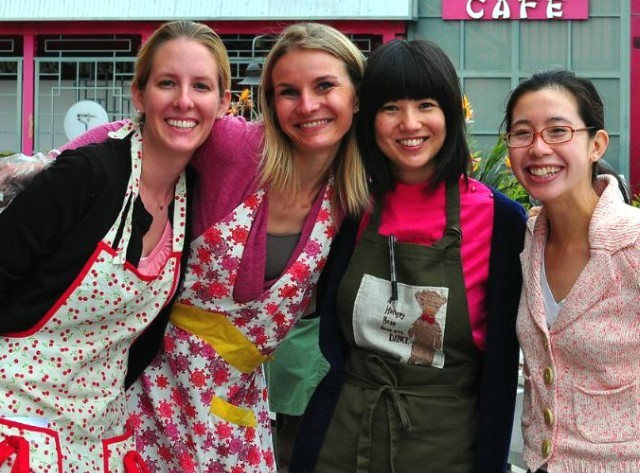 If your siblings text "what r u bring to Dad bbq?" one more time today there may be words.
But here are the words to text back: bacon brownies with caramel sauce. Or apple pie cupcakes. Or dump cake. Or Nutella blondies.
The Eat My Blog bake sale is returning to the streets of West Hollywood, and not a moment too soon. It's happening on Saturday, June 19, the day before Father's Day, and if we know dads, dads like their desserts.
Dads, and people who are not dads, also like helping the community, which is exactly what this group of tight-knit, LA-loving food bloggers will do with money raised from the sale. The Los Angeles Regional Foodbank will be the beneficiary.
The location for this frosting-laden go-around is Tender Greens in West Hollywood; hours are 10 a.m. to 4 p.m.
If you've got the pre-weekend blahs, a look at the lengthy list of foodstuffs that will be on offer will definitely cheer, provoke, and delight. We are very glad to see bacon once again take a strong presence in the sweets field. Thank you, food-forward LA bloggers. Thank you.
Copyright FREEL - NBC Local Media