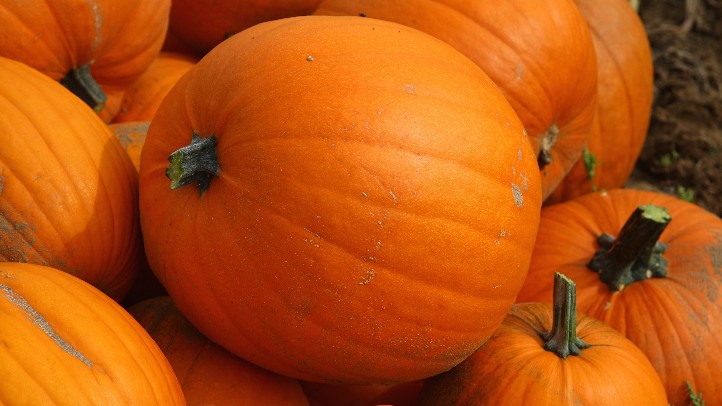 When Midwesterners and East Coast relatives sniff at Southern California's lack of fall, we tend to get pretty defensive. "But, but, but," we stumble. "There's that one tree, like four streets over, that goes gold the week of Thanksgiving!" They laugh, almost condescendingly. "But, but, but," we continue. "The mountains! Red leaves!"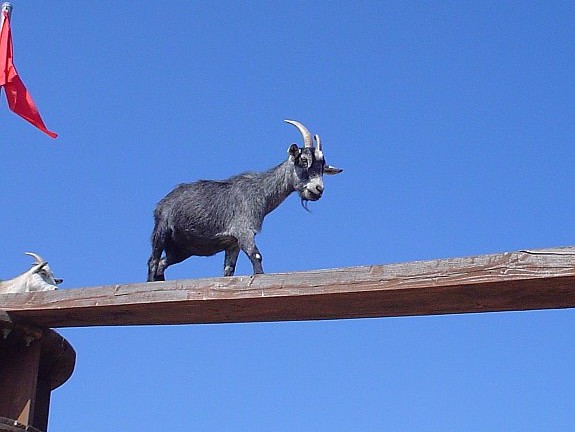 If you've lived in SoCal any amount of time, you of course know there is an autumn, though it tends to arrive after the Santa Anas wrap -- so, Halloween, ish -- and hit its stride in early December. But there are ways to enjoy it concurrently, with your relatives in cooler climes. One perennial favorite? The Underwood Family Farms Fall Harvest Festival.
The Moorpark agri-bash opens on Saturday, Sept. 29 and runs every day through Halloween; theme weekends, like the Antique Tractor weekend and the All About Pumpkins party, are once again part of the month-long bash.
But pretty much any day you go you'll find tractor rides, corn cannons (the best), tomato slingshots (the other best thing), and the bearded denizens of the farm, the famous goats, walking on planks above fest-goers' heads. Weekdays are a bit quieter than weekends, but Saturday and Sunday do boast the themed activities.
Plus? There are pumpkins and produce for purchase, and fall crafts.
Yep, we want fall. Yep, we want to show other places we can do the sweet, traditional touches, too. The last weekend of September is looking to be another roaster, but an Underwood visit can help jumpstart our leafy-stemmed dreams.
Follow NBCLA for the latest LA news, events and entertainment: iPhone/iPad App | Facebook; | Twitter; | Google+; | Instagram; | RSS; | Text Alerts | Email Alerts
Copyright FREEL - NBC Local Media