So maybe you find yourself in Long Beach around the middle of April of each year. Maybe you're surprised to find several major streets closed, and grandstands lining those streets. Maybe you're surprised to see dream machines, the kind seen on major racetracks throughout the world, rolling into town. And maybe you're wondering why there are so many checkered flags hanging here and there.
Or maybe you know very well that you're at the Toyota Grand Prix of Long Beach, one of the world's most famous street races, but you just happened to be there with a race-loving pal. You? You're looking to fill your days while thousands of serious tire-squeal buffs fill those grandstands.
No worries; there's plenty to do *away* from the course during the Friday, April 13 through Sunday, April 15 extravaganza.
Top on our list? That Joan Jett and the Blackhearts concert on Saturday, April 14. She still loves rock and roll, and we love her.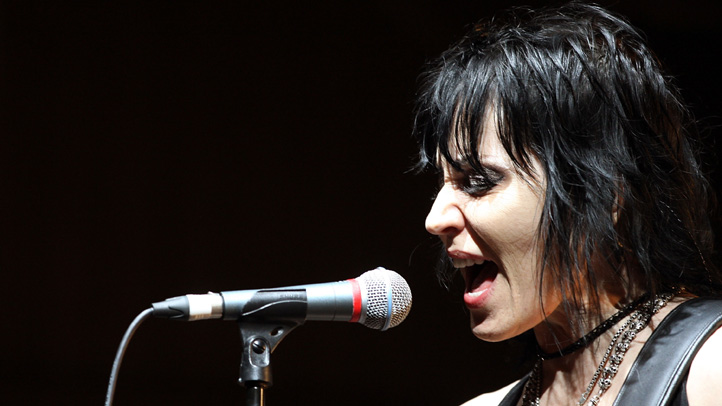 But there are daytime to-dos, too. If you're not especially interested in watching other people drive, but you like driving yourself, there'll be some go-cart action going down during the weekend. It's located at the Arena Garage.
And next? The Lifestyle Expo at the Long Beach Convention Center. It's on for all three days and includes stuff for kids to look at and do in addition to the grown-ups. Yep, a lot of the stuff inside the expo will be race-themed, so don't think you'll get too far from the main theme of the weekend.
Really, though, do you want to? Racing on streets. Speeds over 100 MPH. People enjoying ocean breezes and celeb sightings. Everyone's a little bit of a race fan during Grand Prix weekend. It's like almost a law.
For the full rundown on race action, non-race action, and local restaurants and services, check out the comprehensive fan guide.
(Joan Jett photo credit: Getty Images)
Follow NBCLA for the latest LA news, events and entertainment: iPhone/iPad App | Facebook; | Twitter; | Google+; | Instagram; | RSS; | Text Alerts | Email Alerts
Copyright FREEL - NBC Local Media