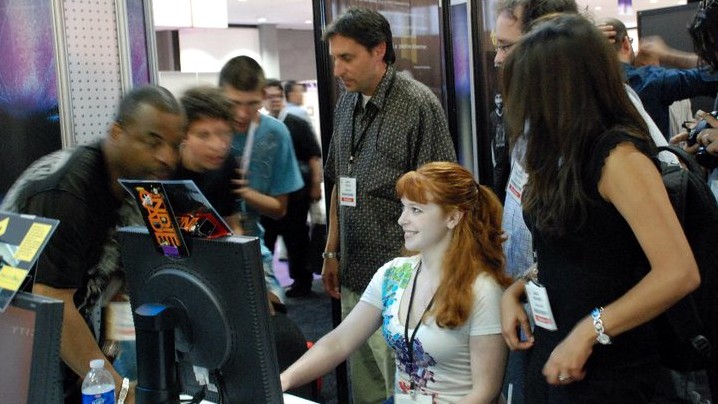 You know the truth, right? Well, most do. Once a game arrives at your house, or is downloaded, it has already been tested and diagrammed and argued over and thrown out and salvaged and redesigned by a host of big, graphic-loving brains.
That's cool. That's the way it should be. We want our entertainment hours to have a certain whiff of quality.
But. If you're more of a pioneer, and a risk-lover, and you want to see the future of independent gaming before it has been tested a hundred times, best get to Indiecade. The games-loving extravaganza, which will be happening around Culver City on Saturday, Oct. 8 and Sunday, Oct. 9, is "the only stand-alone, independent-focused game event in the nation." Further, the festival "offers a unique opportunity to play and preview the latest innovative indie video games..." That's a pretty hard call for a lot of people to resist.
It's also industry- and public-focused, which should be a happy sign for all. It's not lightweight, in short. And while some stuff'll be for the developer-type whizbang geniuses who make the games, there are several public-facing happenings, like Game Walk and Big Games.
Plus? All the cool people like Indiecade. That's Levar Burton in the photo above. Levar Burton! And games! What a great day that day had to have been.
We like videos about gaming love-ins. Here's one.
Copyright FREEL - NBC Local Media