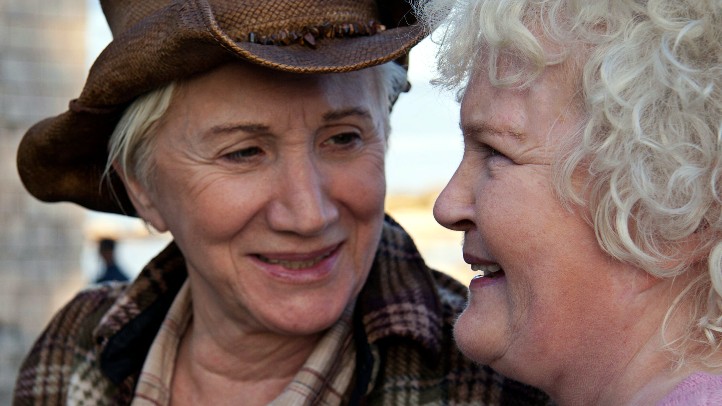 The Los Angeles Gay & Lesbian Film Festival, known by its memorable moniker Outfest, has certainly led the way for other film festivals around the country and the world.
But a highly regarded event tends to inspire after three decades of premiering top-notch movies and presenting interesting panels. Outfest turns 30 in 2012, and, as always, the 11-day festival will feature a host of acclaimed and smaller films that celebrate and explore LGBT themes.
It isn't just about what's on the screen, however; Outfest also has a number of pre-movie receptions and post-credits parties that add some fun to the proceedings. Other film festivals everywhere? Take note, please: People like parties, especially where they can talk about the flick they're about to watch or just watched.
Outfest opens on Thursday, July 12. Here are some highlights we look forward to:
"Cloudburst": Olympia Dukakis and Brenda Fricker star as a "randy lesbian couple" in this Canadian feature. It screens at the Ford on Saturday, July 21.
"Mississippi: I AM": Singer Lance Bass and other Mississippians reminisce about their home state in this documentary. It's at the Director's Guild on Saturday, July 14.
"Hairspray" sing-along: There are few better times than warbling to the peppy tunes of this ever-popular musical. Agree? Make for Oil Can Harry's on Thursday, July 19.
For more on screenings, parties, sing-alongs, and venues -- which run from REDCAT to the Broad and places beyond -- make for the Outfest site.
Follow NBCLA for the latest LA news, events and entertainment: iPhone/iPad App | Facebook; | Twitter; | Google+; | Instagram; | RSS; | Text Alerts | Email Alerts