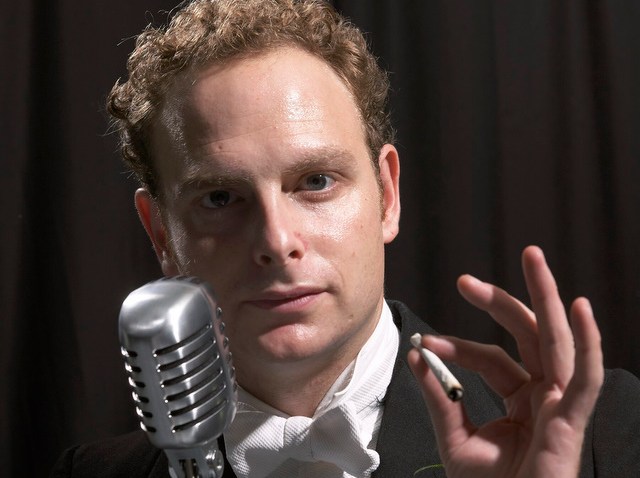 "Louis & Keely: Live at the Sahara" ran at the Geffen Playhouse for a good long time a year or so ago. That "good long time" bit was partially due to the excellent word-of-mouthery that was going down around the bio'd stage show, which looked back at the complicated love affair of lounge superstars Louis Prima and Keely Smith.
Now Jake Broder -- the primo Prima himself -- is back on stage, for two nights, taking on Lord Buckley. He's playing at Cabaret at the Castle -- that's the Magic Castle -- on Tuesday, July 13 and Wednesday, July 14.
A remembrance site bills this early- to mid-century wag "the hipster's hipster," which is saying something, because hipsters were truly running amuck back in the day.
But whether you call Lord Buckley hip or merely ahead of his time, his brand of comedy influenced many on-stagers for a long time to come. Was Lord Buckley one of the first true stand-ups? Yes. Surely, somewhere, there is a stand-up family tree, and Lord Buckley is one of the roots. Or do we mean one of the top branches? Oh family trees. You have a way of confusing.
Jake Broder as Lord Buckley plays July 13 and 14 at the Magic Castle. Tickets are $30.
Copyright FREEL - NBC Local Media