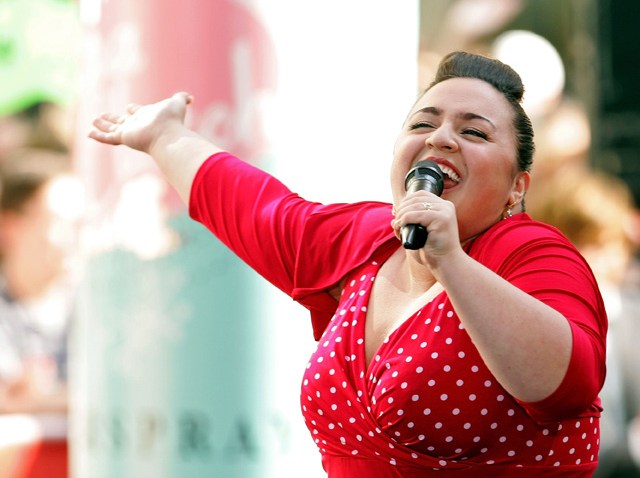 Commentators often observe that fans of that particular sport or entertainment property descend or arrive in town "in droves" when a major event is afoot.
Maybe it is because the commentators want to use the word "droves" -- who wouldn't? -- but maybe it is because droves succinctly sums up the situation. And we suspect that "Hairspray" fans both near and far have penned "be in Hollywood from July 31 through Aug. 7" somewhere on their personal calendars (we see those calendars being candy-colored and sparkly, much like one of the outfits worn by the dancers on "The Corny Collins Show").
Why? Because the perennially popular show and movie is getting feted in two ways. First up is a sing-along at Hollywood Forever on Sunday, July 31. The Gay Men's Chorus of Los Angeles is a beneficiary, and Nikki Blonsky -- Tracy Turnblad from the film -- will make an appearance. Ten dollar donation gets you in, but there's a VIP option, too.
Then, just days later, a starry "Hairspray" stage show opens at the Hollywood Bowl. Nick Jonas! Corbin Bleu! And a mess of other talented people who have earned exclamation points! will star. That's on from Friday, Aug. 5 through Sunday, Aug. 7.
Happy Hairspraying, Hairsprayers!
Copyright FREEL - NBC Local Media