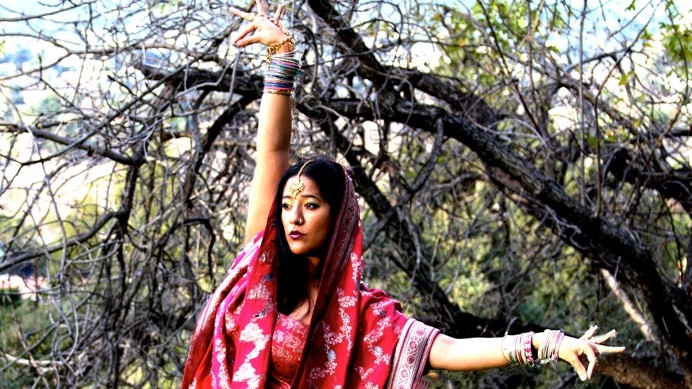 A huge, joyful Bollywood-style dance number can invoke many feelings in the viewer, but we'll wager that the desire to get up and shimmy along to -- or at least participate in the movement in some way -- is the No. 1 reaction.
Now you can join in and you can help out, too. Achinta McDaniel's blue13 Dance Company is behind Indian Summer, an all-afternoon and evening-long celebration at the Dance Conservatory of Pasadena. The celebration rolls on Saturday, July 28.
At its heart? Lending a hand to an excellent organization: The National Kidney Foundation is the day's beneficiary.
At its soul? Movement and dance and food and art.
Henna Crone will be behind the exquisite henna applications, the No Tomatoes Truck will be stirring up the biryani rice and tikka masala, and on-hand vendors will sell "Western and Indian wares."
And, yep, there'll be a bar, too.
And dance and tuneage, of course. Bollywood-glamorous moves weaved together by Ms. McDaniel and a bevy of choreographers, plus DJs at the turntables, wilkeep the entertainment sparkly from 2 p.m. through midnight.
We should mention that the daytime festival is family-ready while the nighttime shindig will evolve into a Bhangra dance party.
A door ticket is $20. Food, drinks, and goodies will be extra.
Will you leave the conservatory knowing a few of the classic Bollywood dance moves? The beautiful, over-the-head hand flows or dramatic, shoulders-squared poses? Here's your chance to play the star of a musical amongst Bollywood-awesome experts.
Follow NBCLA for the latest LA news, events and entertainment: iPhone/iPad App | Facebook; | Twitter; | Google+; | Instagram; | RSS; | Text Alerts | Email Alerts
Copyright FREEL - NBC Local Media