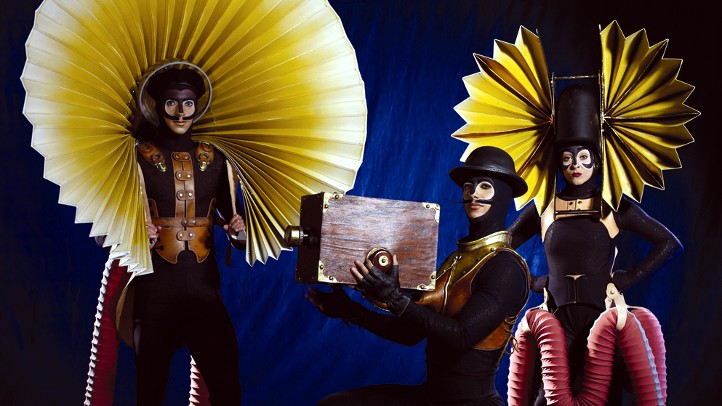 A movie's front-end credits these days? Not so long. There tends to be some impressive flash and dash, and before you can read the director's name you're in the movie.
But the run-up to Cirque du Soleil's much-anticipated movie-flavored spectacular has reminded us of how films used to open back in the day. Remember the long and lovely and languid credits where you learned about the assistant costumer's assistant? We love learning about the assistant costumer's assitant.
"IRIS" has had a long and lovely overture, too. We've been hearing about the permanent Hollywood show for months, and enticing details have been revealed, and we now know who is designing the costumes and how the Kodak Theatre stage had to be redesigned and other tidbit-y details.
And now, the movie begins. Or it does on Thursday, July 21, when the "IRIS" opens.
"A poetic phantasmagoria inspired by the world of cinema" is the Montreal-based troupe's sum-up of the "IRIS" style and vibe; bet you'll see zoetrope-ish type references and flickering screens and fantastical reels and such. Some 20 video projectors will be employed, and over 200 costume changes. And the stage. The transformation of the Kodak stage is a full story unto itself.
It's too bad the troupe couldn't get a famous movie composer to score the filmic flights of fancy, someone full of dark punctuations and surreal swirls. Someone like Danny Elfman, maybe. Oh wait. They did get Danny Elfman. So that works out totally perfectly.
Lest you think the Oscars will have to find a new home, or that nominees will have to bounce up to the podium via a springboard, the resident circus will move out each Academy Awards season, and then move back in, which will be no small feat. But then Cirque du Soleil doesn't dabble in feats of a small nature.
Copyright FREEL - NBC Local Media