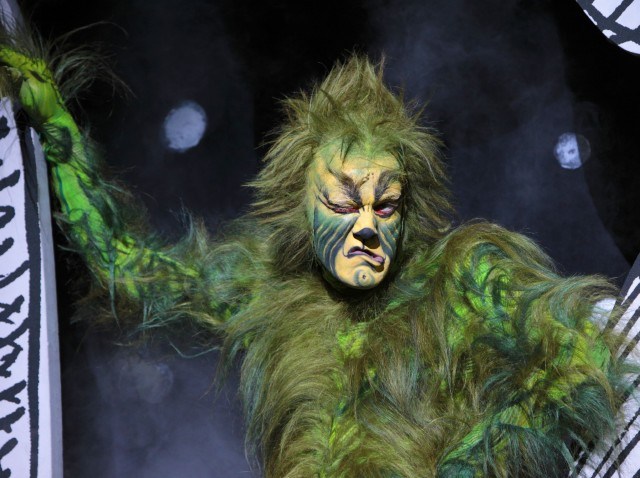 Snow has fallen inside the Pantages Theatre, and won't be melting away for nearly two months. That's because none other that that green meanie the Grinch has taken up residence, and along with him, a whole horde of singing Whos.
And Max, too, of course. We'd call him the happy heart of "The Grinch Who Stole Christmas! The Musical," but of course, it is a story with many emotional centers.
It's always a pleasure to see what holiday extravaganza pulls it sleigh up to the Pantages come early November. And, if you're in the 100 percent of the population that can't miss the annual replaying of the Dr. Seuss/Boris Karloff/Chuck Jones cartoon, we're guessing you're sweet on the idea of one particularly not sweet character ruling the Hollywood theater season.
Stefan Karl is the Grinch. John Larroquette is the older version of Max. (!) We're going to take a moment and roll that casting choice softly around our mind. Done. Mr. Larroquette should bring a new dimension of quiet wryness to that put-upon pup.
Copyright FREEL - NBC Local Media