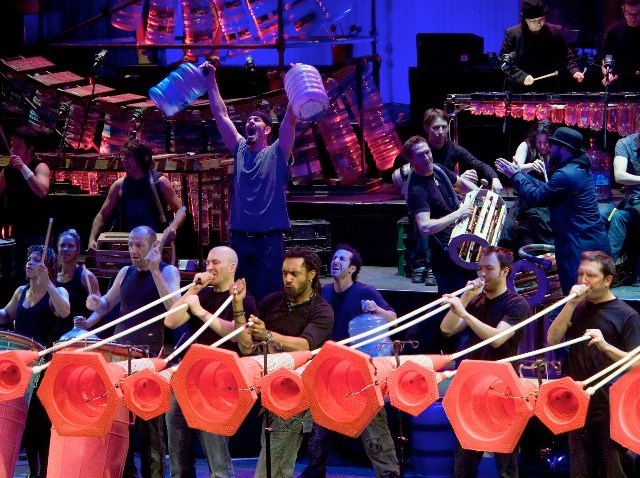 Even if you knew the dictionary backward, forward and upside-downward, you'd be hard-pressed to find a word that encapsulated a certain joyful broomstick-to-the-floor stage phenom better than the one it was given: "STOMP."
Now another big, all-caps'd-outted word is encapsulating another big, percussion-laden extravaganza, one that's boom-boom-booming into Royce Hall form Nov. 16 through 18. That word is "PANDEMONIUM," it is from the creators of "STOMP," tickets go on sale on Wednesday, Oct. 20, and we have a feeling tickets'll go. Can't beat the one-two combo of a "STOMP"-flavored pedigree and the week before Thanksgiving.
What is "PANDEMONIUM" bringing, besides, well, a bit of pandemonium? Joyful sound and noise made via a whole mad collection of everyday and ordinary objects. Those objects include traffic cones, filing cabinets, and car horns. Sounds like the typical things that might make up an average Monday, only given art and expression. Intriguing. And loud. But those two things often go hand-in-traffic-cone-wielding-hand.
Copyright FREEL - NBC Local Media