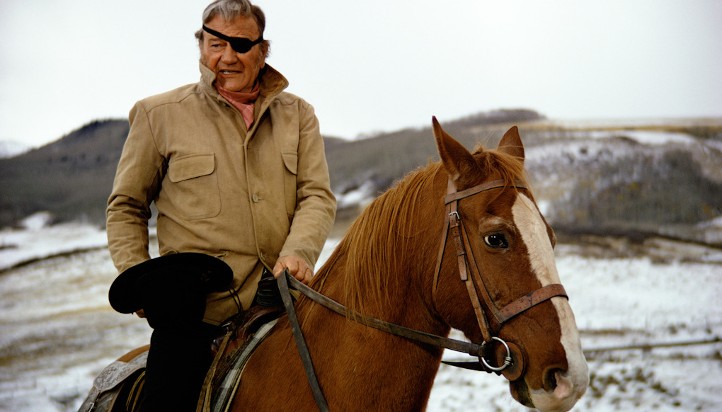 John Wayne, like Marilyn Monroe and Frank Sinatra and Elvis Presley, is an icon among icons. Oh, probably every Hollywood fan has his or her special list of those stars who seem to eclipse all others, but anyone who has ever followed the westerns has to agree that Mr. Wayne is synonymous with the form.
As he should be. Now the Jules Verne Festival is paying tribute to the legend's memory with both a screening and a starry program looking back on his life. The date is Thursday, Nov. 10, the place is the Cinerama Dome, and word is tickets are nearly gone.
"True Grit" is the centerpiece film of the night. Did you recently see the Coen Brothers' take on the story? Time to revisit the original.
And this is something fun: Kim Karby, who played the girl in the original, will be in the house. So will Patrick Wayne, the star's son. And a host of people who knew and worked with the actor.
If you've ever attended a Jules Verne Festival event, you know two things. One, they don't come around often enough (that's a blatant hint on our part; more screenings and more special nights, please). And two, they're stylish and respectful, which is something every tribute should aspire to be. It's the memory of a life well-lived, not a somber event.
Meaning the night should be as big as Mr. Wayne's legend, a legend that still dominates the movies, whether they involve horses and and saloon doors and sunsets or not.
Copyright FREEL - NBC Local Media