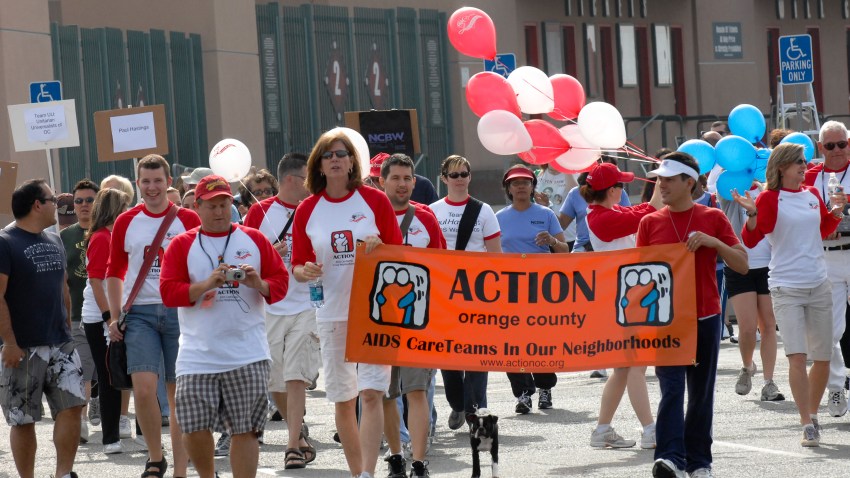 NBC4 LA invites you to help AIDS Walk Orange County commemorate its 25th anniversary at the Disneyland Resort in Anaheim on Sunday, May 1st and help those affected by HIV/AIDS. The event is scheduled to begin at 7AM. To register or for more information, visit www.aidswalkorangecounty.org
Since its inception in 1986, the walk has raised more than $13.5 million in donations to help provide services for people affected by HIV/AIDS in Orange County. The donations are shared among several nonprofit agencies that provide services to people impacted by the diseases.
An estimated 10,000 walkers, supporters and volunteers will enjoy a scenic route through Disneyland Park, Disney California Adventure Park and Downtown Disney.
"We are thrilled to provide our walkers such a unique location for this milestone anniversary," said Philip Yaeger, executive director and CEO of AIDS Services Foundation Orange County, which organizes the event. "Over the last 25 years, the walk has enabled us to raise awareness about preventing HIV/AIDS and annually raises about $500,000 in donation to help provide for people affected by HIV/AIDS in Orange County. We hope to exceed that amount this year and continue our fight against this disease."
This year, the following angencies will benefit from event proceeds: AEGIS; the Center Orange County; Mercy House; Orange County Cornerstone Outreach; Public Law Center; Shanti Orange County; Straight Talk Clinic, Inc.; University of California, Irvine, Health Education Department; and AIDS Services Foundation Orange County/