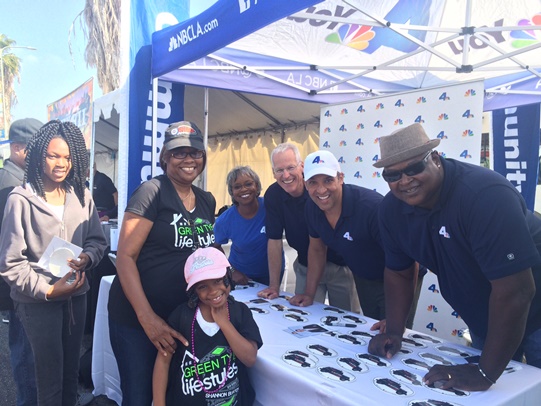 Join NBC4 Southern California for the Los Angeles Sentinel's 12th Annual Taste of Soul Family Festival on October 21. Attendees will have the opportunity to meet and greet with members of NBC4's news team including Jonathan Gonzalez, Toni Guinyard, Randy Mac, Mekahlo Medina and others.
The Taste of Soul Family Festival features food from local restaurants, live entertainment, artists, businesses and organizations. The festival is free and open to the public.
The event was founded by Danny Bakewell Sr. and presented by the Los Angeles Sentinel Newspaper and benefiting the South L.A. non-profit organizations Mothers in Action and the Brotherhood Crusade.
For more information, visit www.tasteofsoul.org.