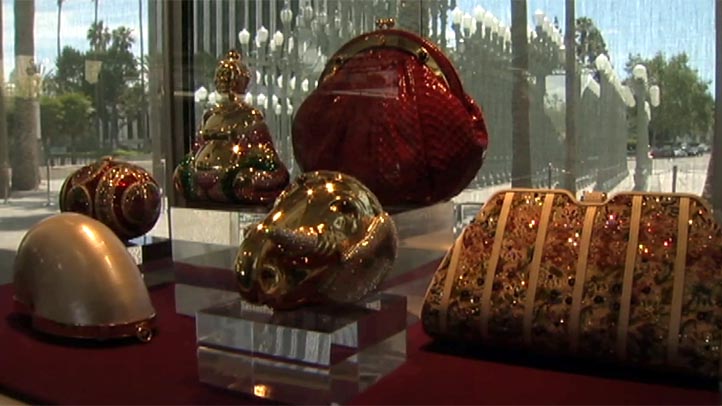 The factory sent her material that was stained.
So she covered it with rhinestones.
That is how iconic handbag designer Judith Leiber stumbled into what would become her signature style. She sparkled out of necessity.
Leiber's handbags are often seen on red carpets when stars want to make more than just an appearance and want instead to make an impression. Her bags seem to incorporate fashion and sculpture. Like a small white bear covered in pearls. A dragon-like creature bedazzled from ferocious head to tail. One of her most iconic bags looks like a bejeweled bunch of asparagus.
"The whimsy was in me the whole time," said Leiber, which is particularly stunning given that her road began in Nazi-occupied Hungary. She and her family fled from Budapest to escape Hitler. It was in Switzerland that she began what would become her lifelong passion.
Leiber, now 90, met and married an America soldier and moved to the United States in 1948. When she was fired from a New York company her husband told her, "no more working for those schnooks." The designer became a businesswoman and more importantly -- her own boss.
Despite her struggles, Leiber said she is "lucky." She laughs when she admits to being a bit of a "nut" when it comes to her designs -- and with some prodding acknowledges it takes "some talent," too.
On Wednesday, Leiber was honored by the Costume Council at LACMA as an American fashion Icon. A collection of some of her most recognizable bags will be on exhibit at her Beverly Hills Boutique through the end of this month.
Editor's Note: An earlier version of this article indicated that Leiber was honored by LACMA. Leiber was honored by the Costume Council.