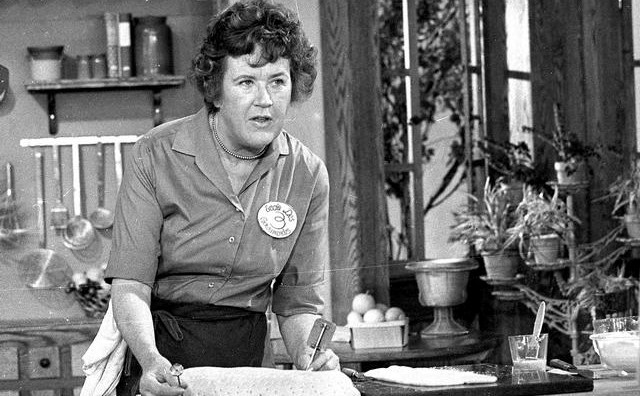 How do mark the centennial of a chef who pretty much single-handedly changed how many of us cook at home?
You throw a restaurant week in her honor, of course. Call the delicious happening JC 100 -- that stands for Julia Child 100, of course -- and plan it during her birth month of August.
Ms. Child, the congenial, you-can-do-it kitchen wizard of book and later television fame -- and the movies, too, if we look to "Julie & Julia" -- was born in Pasadena in 1912. She passed away in Montecito in 2004, and while she famously lived and chefed in Europe for a time, her California ties were strong.
So the fact that a bevy of Golden State spots will participate in a Julia Child Restaurant Week feels right. The restaurant week runs from Aug. 7-15 -- the final day would have been Ms. Child's 100th birthday -- and includes a host of LA places.
Like? Like Bouchon in Beverly Hills. Like Church & State and Jar. And like Vertical Wine Bistro, which happens to be located in Pasadena, which was, as mentioned, the place where Ms. Child was born a century ago.
Vertical Wine Bistro has provided a peek at its menu. It includes, no surprise, some Julia Child staples, like Salade Niçoise, Bœuf Bouguignon, and Mousseline au Chocolat. Bon appetit, indeed.
For more on JC 100 and what other eateries are doing, you can follow at Facebook. Or you can raise your own wooden spoon, at home, in memory of her culinary marvelousness; just make sure it is well-covered in flour and a little butter, and maybe a little hollandaise, too.
Follow NBCLA for the latest LA news, events and entertainment: iPhone/iPad App | Facebook; | Twitter; | Google+; | Instagram; | RSS; | Text Alerts | Email Alerts
Copyright FREEL - NBC Local Media