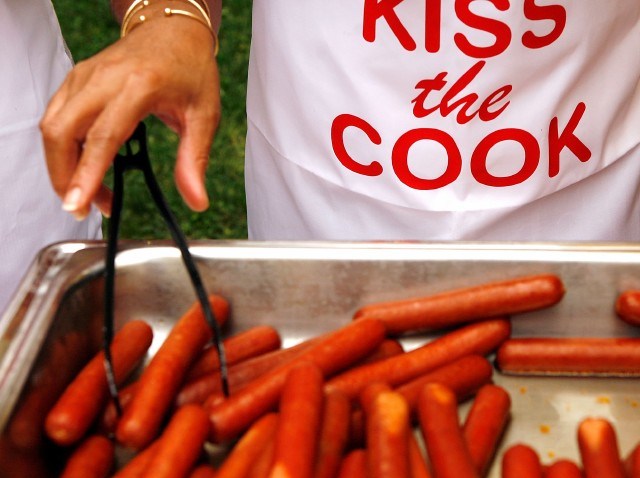 They've done this before, so they know it is enjoyable. "They" here are the good people of Cinefamily, those mirthful movie lovers behind Silent Movie. The "this" that they've done before is throw a bunch of films on the big screen, flicks most people have probably never seen before, and ask everyone to vote, five minutes in, if the darn thing is worth watching.
Once you deem the darn thing watchable, it shall be watched, in full.
We like having a say, especially in the cinema department. We also like grilling on a holiday Monday. The Cinefamily says bring whatever grill-ready vittles you like and they'll help you cook 'em up on the back patio.
Everything starts at 6, entry costs $10, and again, show with your meat/veges/hot dogs/what-have-you. And a desire to watch something strange/delightful you've never seen before. Maybe. Probably. Likely.
Copyright FREEL - NBC Local Media