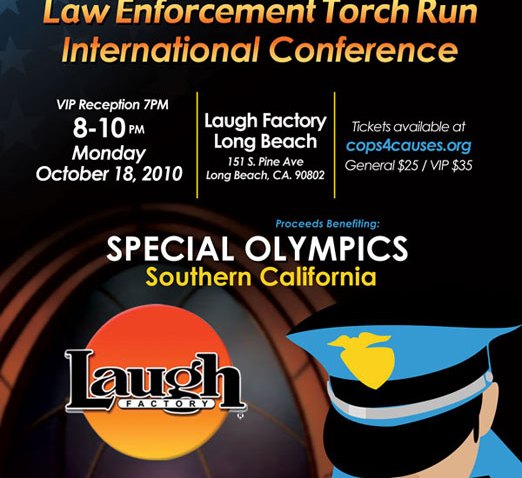 Usually when the place is surrounded by cops, no one is laughing.
But that will not be case in Long Beach on Monday, October 18th.
Cops4Causes is partnering with the Laugh factory to raise money for Special Olympics Southern California. The money raised will support a number of athletic Special Olympics programs that organizers say "foster the growth and independence of persons with intellectual disabilities."
If you look at the rundown if performers and hosts, it should be a night of good old cop humor.
John DiRista, a former NYPD cope turned comic, will take the stage along with Tommy Davidson, Tina Kim. and Bret Erust.
The headline comic is Mike epps, from 'The Hangover'.
The event is hosted by Jack Osbourne.
It all gets started Monday, October 18th at 8pm at the Laugh Factory on 151 S. Pine Avenuein Long Beach.
Tickes are between $25-$35.