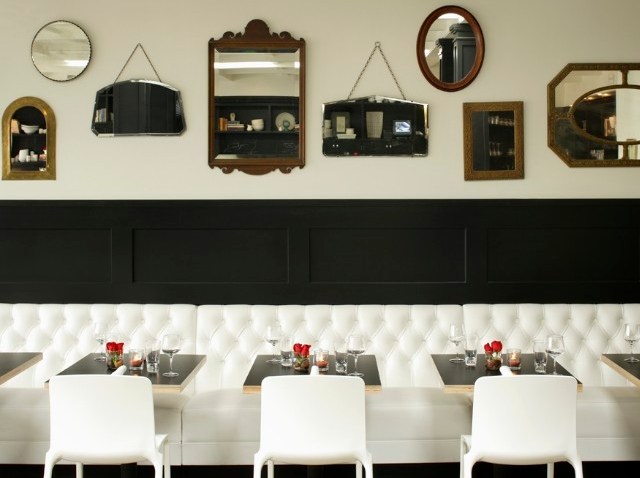 Watching the cocktail combos roll of the holiday conveyor belt is a favorite sport of many.
Christmas? Count on candy cane to be in there. Thanksgiving? Something vodka-pumpkin-y is not uncommon. But come St. Patrick's Day, one can count on savory stouts being part of the holiday libations.
Which is a fine and noble thing. But when we came across two St. Patrick's Day cocktails at CommeÇa, neither of which contains a lick of hops, we had to make mention.
The drinks: Pot o' Gold, which is whiskey, lemon, and honey. If you're thinking this sounds a bit like a Gold Rush, you'd be right. And the second sip is the French Leprechaun, which has lovely green mint, lovely green cucumber, lovely green lime, plus vodka and simple syrup.
Price for each: $12. That is definitely not spending a pot of gold.
The Melrose eatery is only pouring these two concoctions on Wednesday, March 17. Like a rainbow, they'll have disappeared within a few hours.
Copyright FREEL - NBC Local Media