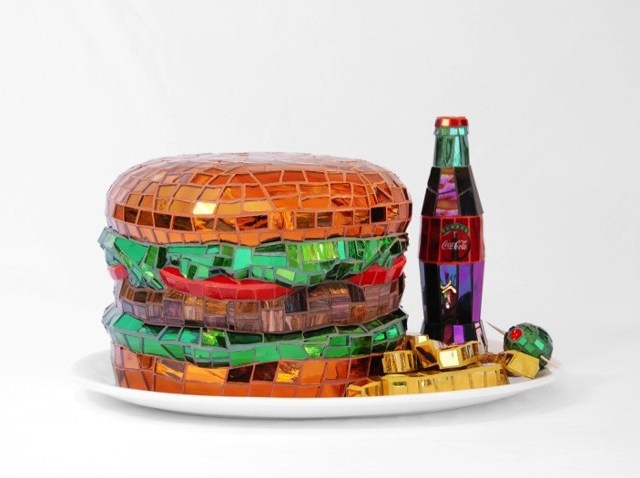 Encapsulate a huge, five-day art show that's marching, with majesty, past its decade-and-a-half anniversary? It is challenging enough to sum up, succinctly and interestingly, a single work of art.
And there will be many, many works of art at the Los Angeles Art Show, which will unfurl at the Los Angeles Convention Center from Wednesday, Jan. 19 through Sunday, Jan. 23. The dozens of galleries exhibiting are truly from hither and yon, which approximates the U.S., and several places from oversees. The main spotlight of the festival will be on "China Today"; Chinese street art, and several galleries, will exhibit.
And the show's talks and lectures? Plentiful and marquee-name bearing. There's one called "Naked," if your interest is piqued. LACMA curator Leslie Jones will also discuss collecting prints.
And, new new new, there's a free iPhone app this year, making following all of the many things to follow that much easier. Users of the app will get info on various pieces, and be able to communicate with the representing gallery, and can perform other apply applications.
A single-day ticket to Los Angeles Art Show is $20, less when you buy ahead. So buy ahead.
Copyright FREEL - NBC Local Media