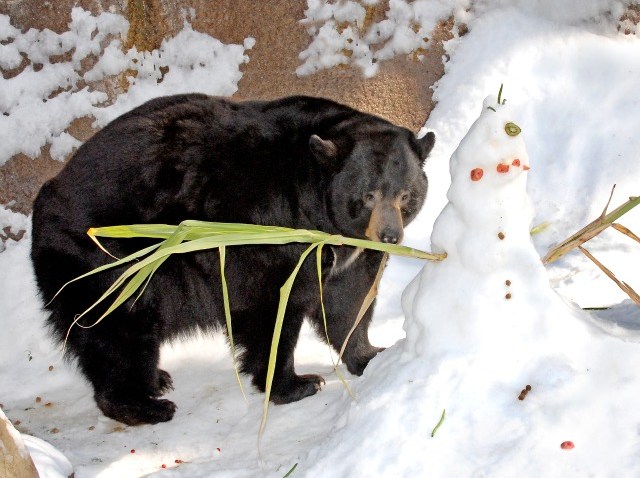 The animals of the Los Angeles Zoo will soon enjoy what every child in Southern California wishes for -- a snow day.
On Feb. 5 and 6, a blanket of white will cover the habitats of Asian elephants, American black bears, Sumatran tigers and snow leopards.
Visitors on these days will see animals playing and interacting in their temporarily snowy environments, a treat most of the zoo's inhabitants do not get to experience often.
The Los Angeles Zoo and Botanical Gardens is located in Griffith Park at the junction of the 134 and 5 freeways. Admission is $14 for adults and $9 for children (ages 2 to 12). The Zoo is open from 10 a.m. to 5 p.m. daily. For information, call 323-644-4200 or visit lazoo.org.